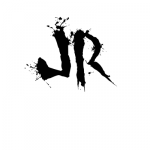 JR19759
Keymaster
I did one, I couldn't really not do the other could I?
So, update time. As some eagle-eyed people may have noticed, Danni now has a small tattoo on her left wrist. That is because since we last saw them, not only has Lili expanded her left sleeve and finished her right (as seen in the last picture), she has also taken up tattooing (she's an artist anyway and she loves tattoos so why not). After much practice (and much persuasion), Danni agreed to be her wife's first client, getting a small heart inside a star design. She loves how it turned out, but she's not going to be getting any more any time soon (she's extremely sensitive to pain and she didn't like the process one bit, even on such a small tattoo).
Attachments:
You must be
logged in
to view attached files.