September 19, 2015 at 2:21 pm
#129014
CantDraw
Participant
I'm back…sort of. I've been so busy with work that HM'ing seems like a distant memory. My posts for the foreseeable future will be few and far between. With that being said, I finally finished one that was meant for the Villain contest: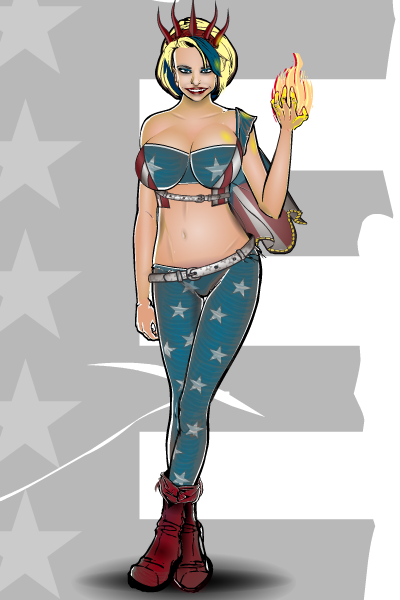 BIO:
American Mayhem was once known as a hero named American Princess until she was hero-napped and tortured by Black Dragon in an effort to break the American Spirit (what her powers are based on). She has tremendous strength, flight, and generates "spirit flames". Now that she is a villain, she causes mayhem where ever she goes (hence the name). She was one the first criminals locked up by Pax Terra.
Attachments:
You must be
logged in
to view attached files.