Great entries this week cowpokes!
The win this week goes to Christi S for  Nisin Ndaga' Béésh or Needs No Knives.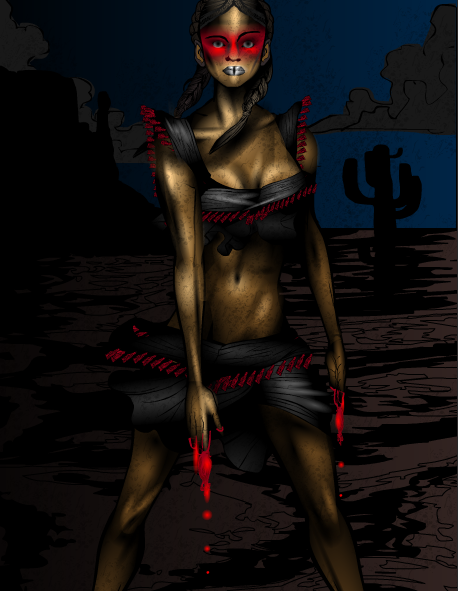 This is astounding work! Every now and then someone takes Heromachine and turns it on it's head. Your work continues to elevate the platform. Well done you!
Your prize will be posted later this week.
Thanks to all who entered.