Great job again this week folks
Honourable mentions go out to Greggory Basore and Mark Williams.
Greggory: Love the top half of the costume, the bottom half seems less resolved.
Mark: Like the costume, love the hair, hate the whip mostly because it disappears inside the corset. Just my opinion. Watch your layers.
Tied for 2nd place this week are AMS and Worf.
Choosing between the top three was really tough this week.
AMS: really well thought out. The face is lovely and the hat is a great touch. Shading is spectacular, as usual.
Worf: really like the stance and the attempt to display her powers. She is, however, a bit overdressed to my eye. The hair and boots are amazing!
And the win this week goes to...
Kellkin!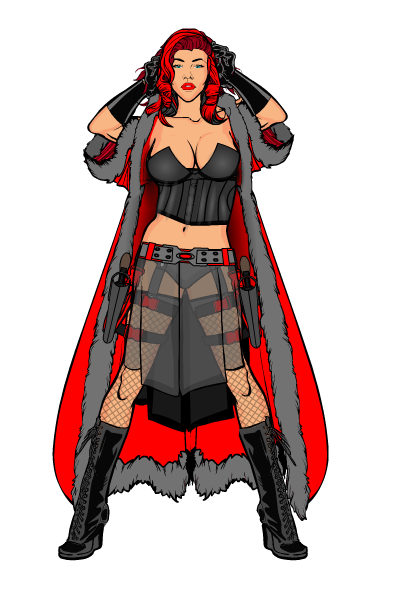 The stance is great, the hair is right and I love the holsters being garter belts. Well done you!
Your prize will be posted to the blog later this week.
Thanks to all who entered.