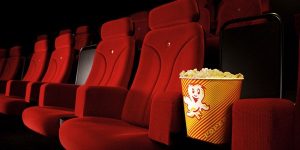 Hey everyone, we're back with a roundup of the latest news around the web. Let's dig in!
Movies
-The first trailer for the second installment of the Netflix Godzilla anime dropped! The next film, titled Godzilla: The City Mechanized for Final Battle, will continue the story of humanity and their allies trying to fight a super-massive, ancient Godzilla. I'd love to break the down the trailer for you, but it's only in Japanese and since I don't speak that language, I can't tell you what's going on. Some really neat visuals, though, and apparently there will be an appearance by some form of MechaGodzilla. We'll have to hit when it comes to Netflix, hopefully later this year.
-This poster for the Halloween reboot. Simple, effective, gorgeous. No idea how the movie will be, but I will give props to a good poster.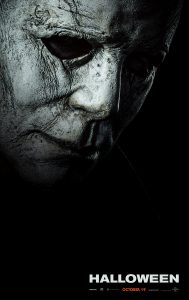 -Jurassic World: Fallen Kingdom released its final trailer. I think this one's gonna be pretty dark. They're giving the Indoraptor such an Alien-esque feel, and I don't know how I feel about that. Possibly less optimistic than my other half. On a related note, Mattel has begun rolling out the toys for the movie, and from what I've seen so far, they are nice. Quite the step up in variety and quality from the Hasbro line for the first film.
-A final trailer for Deadpool 2 was also released. It's really just a run of the mill  superhero movie trailer, not much to talk about. Trailer HERE (language NSFW)
-Annihilation hits Blu-Ray May 29th! Mark your calendars! I know I'm going to.
-Finally saw Thor: Ragnarok. It's really fun and really weird and I really dug it. I happen to like the other two Thor movies, so it's not like I'm sitting here going 'finally, a good Thor movie!'. Everyone fits nicely back into their roles, the brotherly banter is so spot on for how siblings act, Jeff Goldblum is Jeff Goldblum and we love him for it, and Hela was a great villain. I recommend it.
Gaming
-Xbox One added some new backwards compatible titles to its library, including some more games from the original X Box. So guess what I'm playing though again, but on a new console? A list of all backwards compatible titles can be found HERE.
Well, that's what I've got for now. I'm hoping to have a new Road to Comic-Con soon, as I've gotten a whole bunch of materials and am itching to start working! See you all next time!