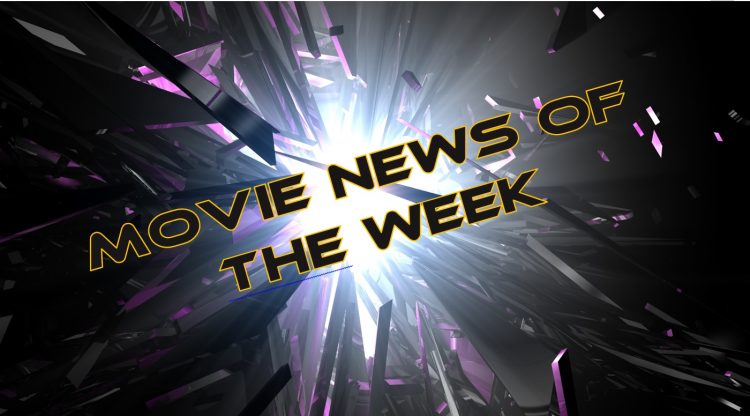 Hey everybody, how's it going? We're doing trailers again this week with a quick movie review at the end to round things out. These are in no particular order but I want to talk about ones I haven't touched on as much first, with others that don't need much discussion afterwards. We've got lots to talk about today, so let's get started.
The Mummy
Well, I'm going to be honest, this is hilariously bad looking. Much like the first trailer, it has such a Mission Impossible feel to it that you almost expect that theme to start playing. That's pretty much the tone of the trailer with paranormal elements thrown in the mix. I'm also going to admit that the song choice is a little weird. The first time watching this trailer I had to stop it and ask aloud 'Why Paint It Black?' and never really got an answer to that. The next thing that strikes me is the assertion that whatever they've found has been there for two thousand years. Two thousand years ago (from today, and the movie is set in modern times) is after the death of Cleopatra and in the Roman period of Egypt, which is clearly not what they're going for based on the shots of Ahmanet before she was a mummy.  They should have tacked on another thousand or so and that honestly kind of bugs me. A lot. The rest of the trailer is more of the same and I'm starting to think this might be a hate-watch.
Pirates of the Caribbean: Dead Men Tell No Tales
So, Orlando Bloom is back. Really, this one could go either way. It looks very much like a Pirates film and seems to have a lot of the same tone. Some of the CG still looks dodgy but I'll reserve judgment on that aspect until I see the final product. The trailer itself is fine, I'm personally just having a hard time getting excited about another entry into the franchise. This really doesn't have anything that really grabbed me and made it a must-see.
It
Ah yes, the Stephen King adaptation. We're getting two of those this year, between this and The Dark Tower. This movie, however, has actually released a trailer. And it's actually a pretty good one. It starts off with the familiar scene with the boat in the sewer and Pennywise showing up and builds up quite nicely. It doesn't really give much away either, even if it's a familiar story. It definitely looks like they're going full-on scary and none of the cheesy charm that the last attempt at this property had. There's going to be some of those horror tropes, you can see that already, but it overall looks pretty solid.
King Arthur: Legend of the Sword
I'd heard about this one, but the first time I actually saw something for it was the trailer that ran before Power Rangers. My reaction to that was basically 'well, that's a Guy Ritchie movie right there' and that was about it. So now this trailer drops and I kinda feel the same way. It looks like it'll be about as historically accurate as 300, but also that it could be a lot of fun the way that movie was. It's going to be visually stunning, and Guy Ritchie's trademark style is all over it. This could be a lot of fun. I'm not sure whether I'll see it in theatres, but I'd certainly be up for seeing it in some capacity. And unlike The Mummy's trailer, the inclusion of Led Zeppelin's Babe, I'm Going to Leave You actually fits the tone and works really well for the trailer.
War for the Planet of the Apes
This is one of those trailers where nothing needs to be said. I'm eagerly awaiting July 14th.
Valerian and the City of a Thousand Planets
This trailer didn't really add anything especially new. As I've said before, I didn't know anything about this or the comics it's based on beforehand, so it kinda just looks like Mass Effect meets Guardians of the Galaxy to me. I'll give it a rental because if nothing else, it'll probably be really cool visually.
Spider-Man: Homecoming
Another trailer with nothing else that needs to be said. Just sit back and enjoy.
Moana Quick Review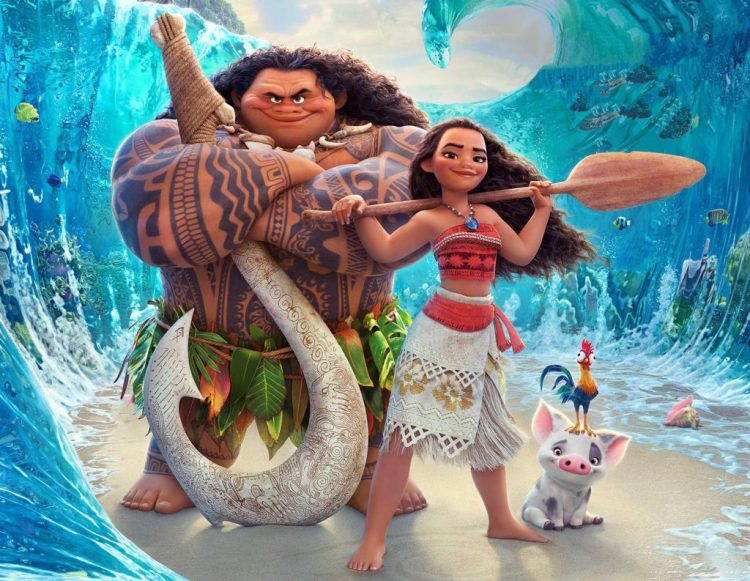 Finally, we finally got around to seeing Moana and I just wanted to give my quick thoughts. I didn't take any notes for this one, this is just off-the-cuff. The short version: this is a great movie and everyone should see it. The music is fantastic, the animation is beautiful, and the characters are super engaging. All the voice work is top-notch, even Dwayne Johnson's singing is really not as bad as others have said. There were parts that had the four of us howling with laughter, and others that were really heartfelt. It has a certain self-awareness of the tropes of the 'Disney Princess Movie' while also kind of following a lot of them. As far as the Disney Princesses go, Moana is a damn good one and I'd say up there with some of my favorites. Go check it out, it's well, well worth it.
Well, that's it for me. I'll see you next time!