Well folks I have been having a challenge come up for new original topics for the poll position posts and I am going to take a break from that for the time being and give my brain a bit of a rest. Starting this week and at least for the rest of December if not longer I will be presenting one of my characters that I have made with Heromachine and challenge you all to redesign it!
The rules are simple, You have an unlimited number of entries to try and impress me with your best interpretation of my character. You until Monday December 9th at 12 Noon Eastern time to submit all your entries at which point I will pick my top 5 and name the ultimate winner of this challenge. Remember that Heromachine.com is a family friendly website so please keep that in mind while making your redesigns and keep it no worse then PG-13 in nature.
Now lets get started, Your first challenge is ......................................
Shock Girl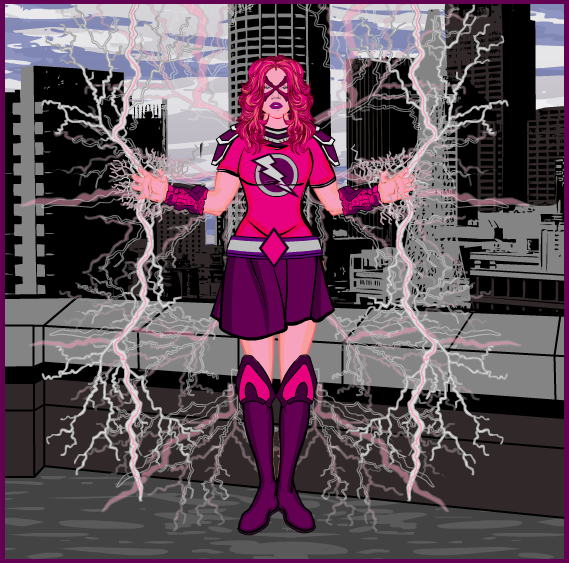 A little bit about this character. Shock Girl was originally created for one of Jeff's  
Character Design Contests, which was to create an original character that would fit in The Legion Of Superheroes. So Shock Girl is an Alien from an unnamed world with the ability to generate and control electricity. She also is in possession of a Legion-style flight ring.  So there you have it, I wish you all good luck on this challenge.