Last week I asked you to give me some replacement dialog for this image: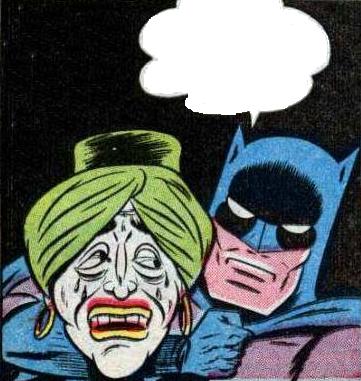 and these are my top five entries:
Keric
Ben Affleck will never do me justice!
Herr D
I'll have this medium–RARE, thank you.
Herr D
What? You're SURPRISED? Some fortune-teller YOU are . . .
Frevoli
you can't fool me; your plot ends here, Two-Face
JR19759
"You said you'd do anything to get out of Arkham…"
and the winner is ........................
HERR D: