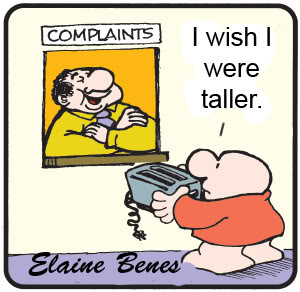 For today's Sharing Day, I would like to ask you to sound off about three things:
Your overall opinion about the blog portion of the site -- are there things you enjoy, things you hate, things you want to see done differently? Basically anything you want to say about the non-app part of what we do here.
Your opinion about comic-book reviews McKnight57 has been posting. Are you interested in what's currently being published in the comics world or are you indifferent?
What is your favorite Seinfeld moment?
If you respond to all three, you can request a One Minute Sketch of whatever you like, and I'll do a sketch in one minute or less of it and post it as a comment.
Ready, set, SOUND OFF!