Judge Woody from "Super Omega Deathbattle Warzone Apocalypse" has announced the winners of the big contest on the game's Facebook page. These nine winners will have their characters fully illustrated in an awesome pose within a promo poster by Livio Ramondelli of "Transformers: Autocracy" and "DC Universe Online" fame.
I'd like to take a moment to thank Woody for his thorough, thoughtful, and insightful commentary on all of the contest entries. He took so much time in his judging, it was really an honor and a pleasure to collaborate with him. Plus, for once I didn't have to agonize over anything, someone else had to!
And now, your winners, along with commentary by the fantastic Woody, who chose all of these on his own with no input from me.
The Winners:
The following submissions were not only fantastic designs in their own right but also worked well together to create a visually stunning piece of artwork.
Akbul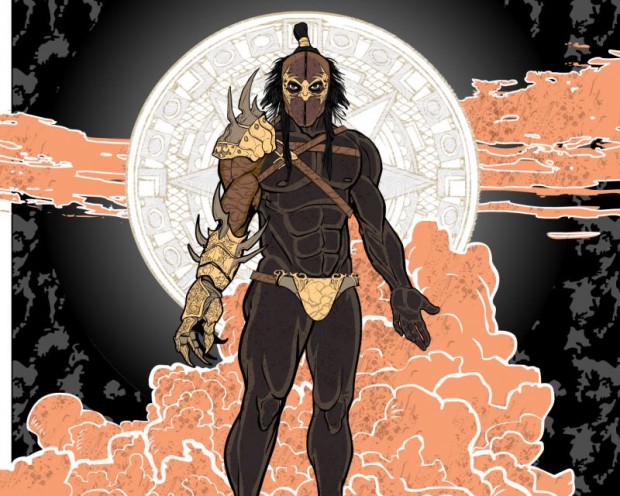 Character Designer: Papakrok
The savage-looking Akbul would be right at home in the world of Saturday-morning cartoons. I could totally see him putting the hurt on He-Man and friends. I experimented with several designs before finally deciding to add Akbul to the "Winners" folder, but it is now a decision I am exceptionally happy with. His design is interesting enough to make him completely unique, but open enough to use him as either a ninja or a brute in our promo design. Akbul is the perfect example of a simple design pulled off with flawless execution.
Blizzard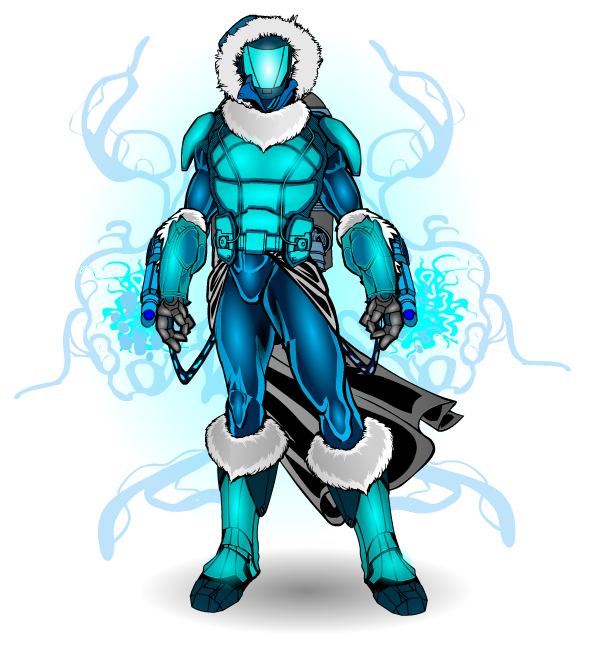 Character Designer: AMS
Blizzard was an early submission, and was the first character to be added to the "Winners" folder. Taking fashion cues from Pyro, Captain Cold, and Mister Freeze, Blizzard is the quintessential super –powered mercenary. I love how you can almost feel the cryogenic energy coursing through his armor. I really love just about every aspect of this design.
Psych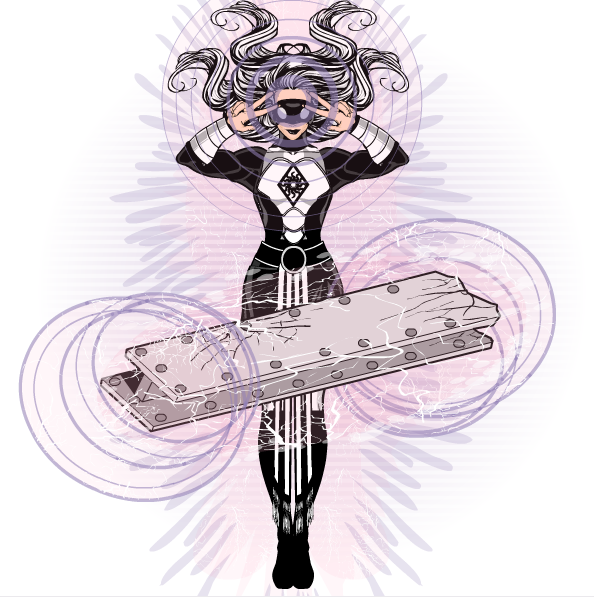 Character Designer: Kaldath
Kaldath shows us all what happens when you combine elegant design choices with flashy execution. I could easily see Psych starring in her own mainstream comic series, so it's no wonder she made the cut and will now be a featured character on as much SODWA promo artwork as we can work her into. As a well-designed female character wearing a costume and exhibiting super powers in an eye-catching manner, Psych was added to the "Winners" folder almost the moment she was submitted.
Plutonium Man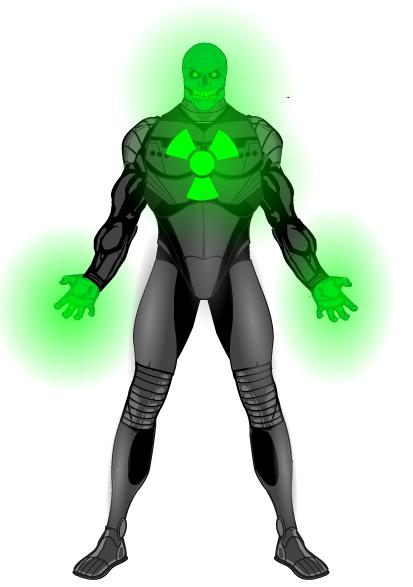 Character Designer: Sutter Kaine
Another great Saturday-morning-style character, I could see Plutonium Man not only fighting the Thundercats, but giving them all cancer while Mumm-Ra cried in the corner. This guy is truly terrifying, and I'm more than excited to feature him in our promo artwork. I can't wait to see what Livio is able to do with this design! Choosing between Sutter Kaine's "Plutonium Man", Myro's "Biohazzard", and Marquis Samedi's "General Fallout" was a very tough decision, but in the end I had to give it to Plutonium Man. He just had a certain charisma that the other designs lacked.
Faradox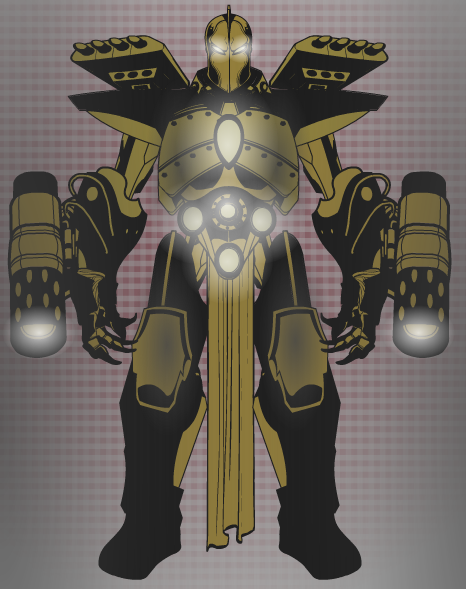 Character Design: Kaldath
Kaldath is a freak. Seriously. No one should be this good at designing Hero Machine characters. Why do I feel like Faradox could take on Robocop, ED-209, and the Terminator all at the same time? This guy is going to be a centerpiece of our SODWA promo art, and with Livio's background in illustrating Transformers, I can't even imagine how far he'll be able to take this design. Just as with Kaldath's other winning design, "Psych", Faradox was added to the "Winners" folder almost immediately. I could instantly picture him in the rear middle of the promo artwork (the spot being filled by Holocaust in the example promo). He'll be looming over the other 2 middle characters.
Scarab Supreme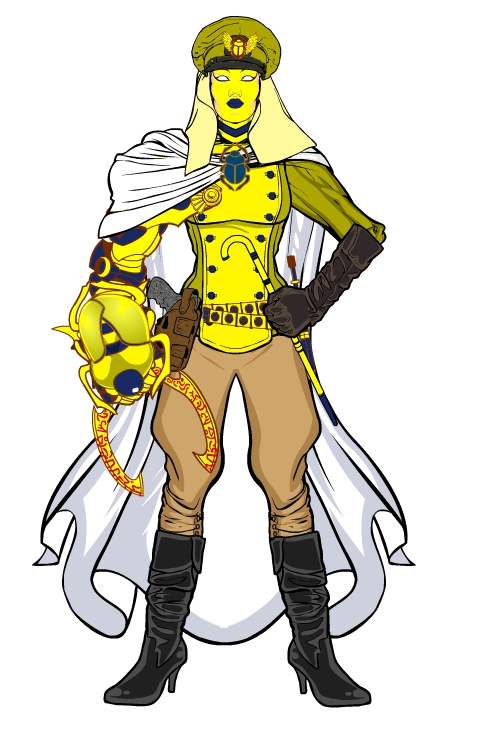 Character Design: Marquis Samedi
I'm pretty sure Marquis Samedi is a mind reader, because this is exactly the type of character I wanted representing SODWA. I absolutely adore the military uniform/cape combo, and her quasi-cybernetic scarab arm is almost too cool! This is a lady who doesn't take crap from anyone, and that's why she'll be featured front-and-center in our finished promo artwork! Scarab Supreme was another character who was added to the "Winners" folder the very moment I laid eyes on her. There was never any question in my mind that she would be a winning submission in this contest. She manages to be completely unique and original, while not being totally ridiculous, and is quite possibly my favorite of all the winning designs.
Stormbird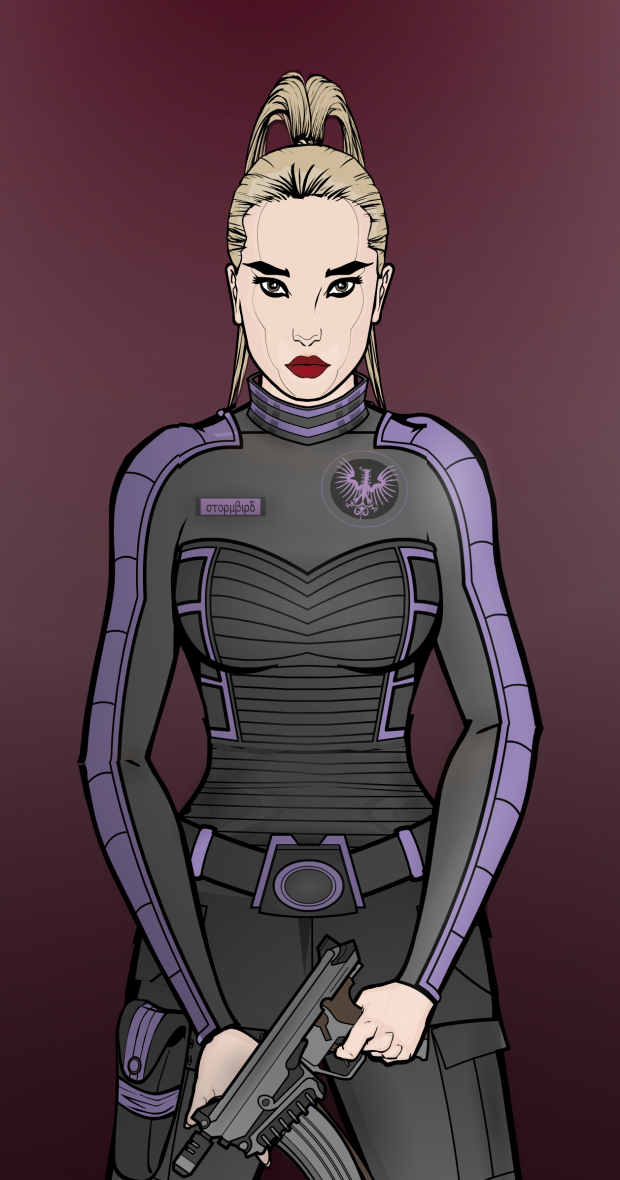 Character Designer: Fuzztone
It's no wonder the beautiful Stormbird is the only complete human face we show in our promo artwork. I love how all of the little touches like her belt buckle and high collar combine to form a deceptively simple design. She would be right at home as the star of a Joss Whedon spy thriller, but since he's a little busy at the moment, she'll just have to settle for the next best thing: SODWA promo art! Though I am totally satisfied with having chosen her now, it took me a while to come to that decision. I was worried that she was just a little too simple, but then I realized that if anything, she would stand out when placed next to all of these giant robots, mutants, and monsters.
Synapse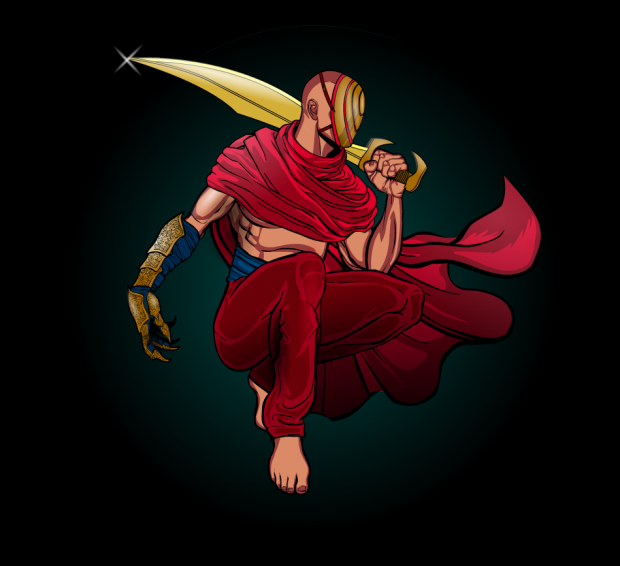 Character Design: DiCicatriz
Synapse looks like he could invent new ways to kill you as he's killing you! The sword is bad enough, but the devilish claw arm and emotion-concealing mask combine to form a thrilling design that is void of any semblance of conscience or regret. I also love that he's barefoot! And nothing screams "I'm can and will murder you" like a red flowing cape! Did I mention he's barefoot? Synapse was the last design to be chosen as a winning submission. There was a surprising lack of good ninja-oriented characters, and when I started trying to narrow down my options, Synapse emerged as the obvious choice.
Hippoborg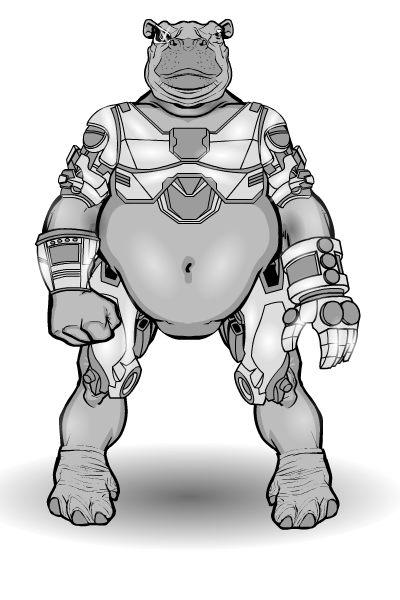 Character Design: Myro
I have to imagine all of these designs in terms of what they will look like once illustrated by Livio. Anyone who doesn't think this design can be made to look as pants-crappingly awesome as any of the other designs should check out this link: http://davidrapozaart.deviantart.com/gallery/#/d3bhg9v. Now imagine that with cybernetics. According to a relevant Cracked.com article, "The late Steve Irwin, a man who used to tackle 12-foot crocodiles for fun and wave angry snakes filled with kill-you-before-your-next-heartbeat poison at a camera, considered a five-minute sequence where his camera team had to cross a river filled with hippos to be the single most dangerous moment ever filmed on his show." And those are just the plain old non-cybernetic hippos! There is no doubt in my mind that Livio is going to take this design and use it to give anyone who sees it a permanent phobia of Hippos. (And, yes, I'm well-aware that Rocksteady is a Rhinoceros, not a Hippo. It's still a close-enough comparison…). Rhinoman's "Bounty Hunter of the Abyss" very nearly got this spot, but in the end I decided to go with Hippoborg, and that's a decision I am very happy with.
Promo Mock-Up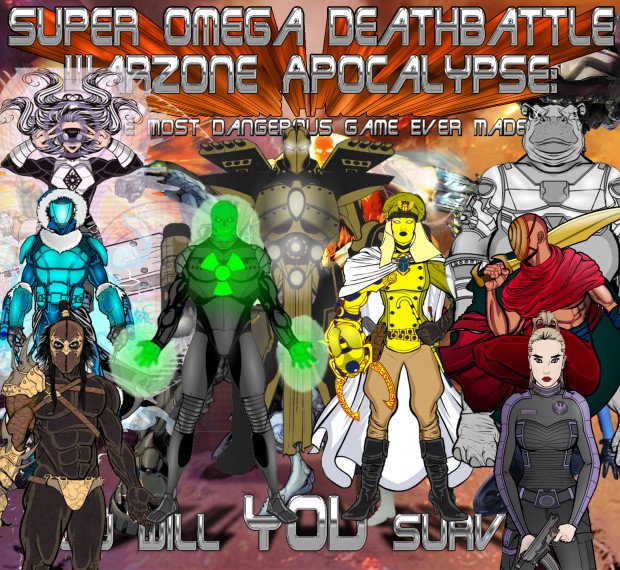 This is a very rough mock-up of what the final promo will look like. Of course, all characters will be illustrated by Livio and will be posed differently, and they will not just be plastered over the old promo filler art, but this should give you a rough idea of what the finished piece will look like. Hopefully seeing all of the characters together will give you some insight as to why some of them were chosen as winning submissions. Our idea is to have the left group engaged with the right group and vice verse, with the middle group engaged with the viewer. Psych will be flying and using telekinesis. Blizzard will be blasting cryogenic energy. Akbul will be crouched down, ready to strike with his razor-sharp claw arm. Plutonium Man and Scarab Supreme will be posing in the middle, showing off for the audience, with Faradox looming over them. Stormbird will be crouched down, brandishing dual pistols. Synapse will most likely be standing or jumping, sword drawn back in preparation of a killing blow. And Hippoborg will most likely be about to hurl a very heavy piece of something at the left group.
Conclusion
And that concludes the official "Create Your Own SODWA Character" contest. I want to congratulate all of our contestants for submitting some of the coolest character concepts I've ever seen, and I can't wait to see what you guys come up with next! I'll be sure to let you guys know as soon as Livio is finished illustrating the official promo artwork so you can see what he was able to do with the 9 winning designs. And please remember, though the contest is over, the real project is just beginning. Our Kickstarter campaign to raise money for the game should begin around the middle of June. If our project doesn't get funded then SODWA will never exist. Please help us spread the word about our Kickstarter campaign so that you might get the chance to not only show off your awesome character designs to the world, but also use them to destroy the characters of other designers! That's all for now. Thanks for participating, and please keep up the good work!
-Brian Woody, Thunderpunch Studios