I've just updated Headgear-Mask with TOOL's "Friday Night Fights 3" consolation round prize: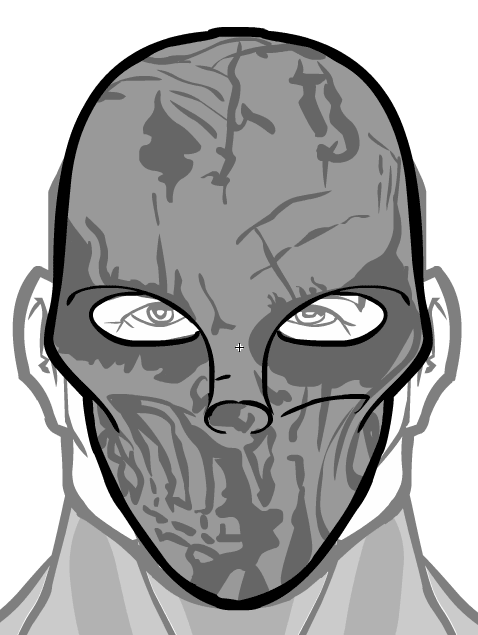 Note that color2 is the skull/torn up paint sort of stuff, so if you want just a pure mask in the general outline you can make color2 transparent.
Enjoy!
Note that this means my only two outstanding "named" prizes are a ten-speed bike for Nick Hentschel and an open umbrella for Dan. Then it's on to the replacement prizes and I will be caught up, finally!