Lately I've been putting the Caption Contest Finalists up in visual format for you all to vote on one as the winner. But this week, I just thought one was so clearly the best, I'm going with it. Congratulations to the winner of Caption Contest 83, and any item or portrait he wants in HeroMachine 3, Bob Loblaw!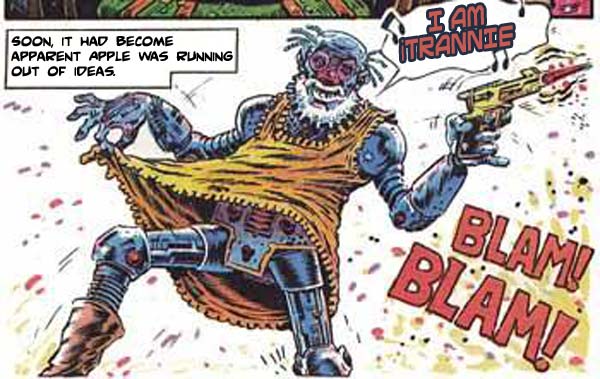 Other ones I thought were also funny included:
Nick Hentschel:
BOX: "American Idol's" ratings continue to decline….
BALLOON: "If you like it, then you shoulda put a ring on it…"

Phatchick:
Box: Bender's secret weekend gig…
Balloon: "Welcome to Robo-Hooters!"

Mr. Q :
Box: The results of the FBI saving J. Edgar Hoover's brain speak for itself.
Balloon: Who wants to kiss the briiide?!

Gregg:
BOX: But now, driven to the final extremity, Skynet unleashed the most dastardly enemy John Connor would ever face…
CAPTION: HASTA LA VIVA LAS VEGAS!!!

Mr. Q:
Caption box: The worlds first robotic Rocky Horror Picture Show fan.
Balloon: LETS DO THE TIME WARP AGAAAAAIIN!!

Bribo:
Box: New to the CW's Fall lineup…
Buuble: Hillbillies In Spaaaaaccceeee……

joel:
Box: by the last season, Battlestar Galactica was just getting desperate.
Balloon: I'm a Cylon!
Congratulations to Bob and thanks to everyone who entered! You can enter the character contest going on now, or you can wait till next week for another caption contest if you prefer.