The votes are in for the most popular DinoMarines, and I've chosen the top 6 to form the Omega Squad (in honor of the original dinosaurs being wiped out, the DinoMarines rank their units starting with Omega and working backwards from there). If you have a good idea for their squad nickname, let it rip in the comments. I put the cut-off there because that seemed to be the major break point (38 votes vs the 33 for the next spot) that would allow in enough members to be a team, without so many it got unwieldy.
The totals were:
You'll note that the top spot was a tie, with both Sergeant Cody "T-Dog" Thompson and Skyrazor getting 14.61% of the vote. As a result, I have cast the deciding vote and chosen "T-Dog" as Omega Squad leader! That means his chronicler, Tango, is our winner for the week, receiving his (or her) choice of either any item, or any portrait, to be included in the final HeroMachine 3 release. Congratulations!
I thought T-Dog's personality really came through more than any other entrant, and the illustration itself is great, from the background to the foreground to the character himself with the goofy helmet and back-slung mega-weapon. Just an all around awesome picture.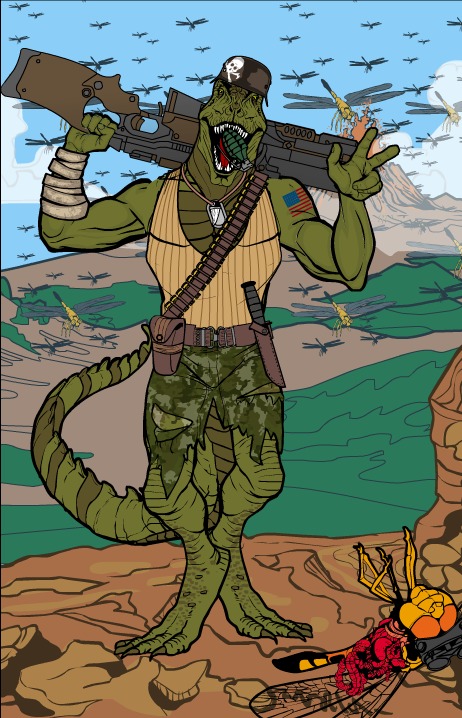 Backing him up is the guy who almost beat him out for the top assignment, Rancid's aerial specialist code-named "Skyrazor":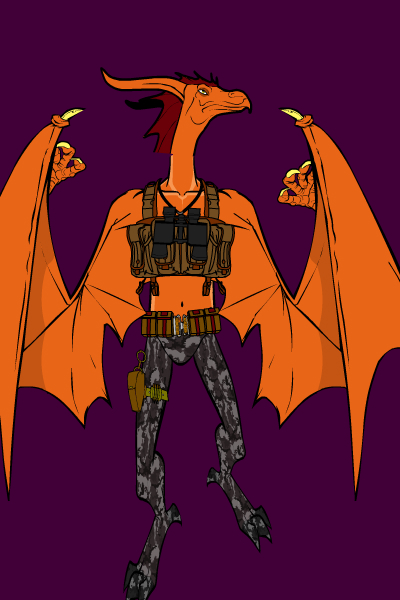 Next up is Haz's Elizabeth "Bug" Daleski, an illustration I just loved and probably would have chosen as the overall winner if I were picking (although it would have been close with T-Dog):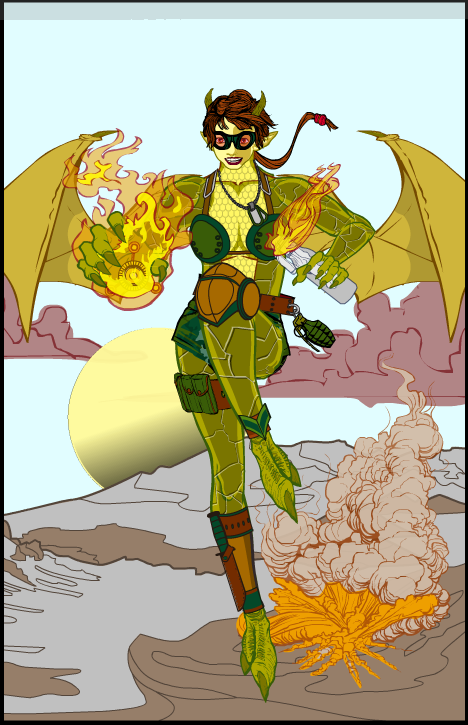 I loved Marx's camo design and the way he made "Fargo" look like he is stepping right into the frame, giving the whole image much more dynamism: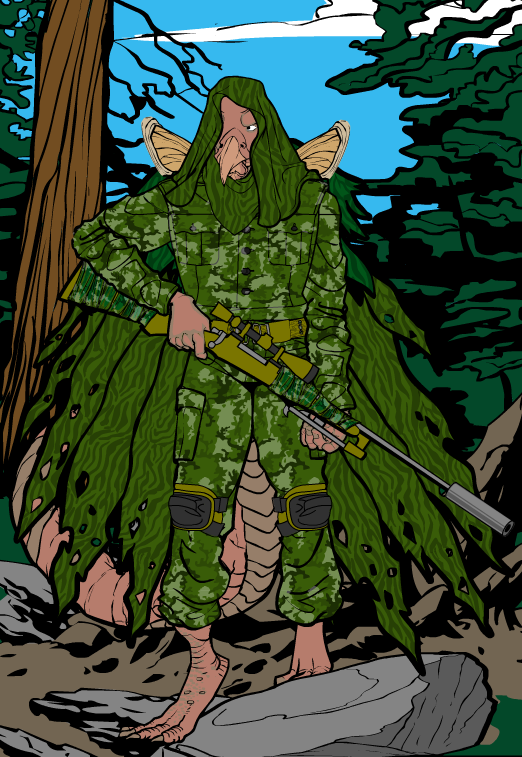 Gargoyle323 gives us the next squadmate, the communications specialist Nick "Rockpile" Lowe, who in addition to being a cool looking character is also, like Fargo, in a great setting (note T-Dog on-screen in the background barking for an update):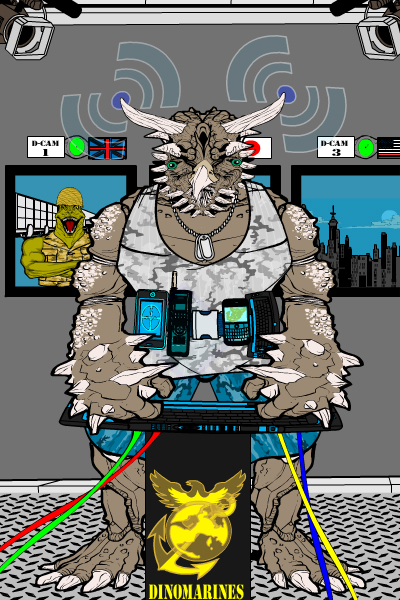 Bringing up the rear is Imp's no-nonsense Sergeant Bronto, the sixth and final DinoMarine in Omega Squad, featuring the usual Imp-brand high level of color cohesiveness and character design: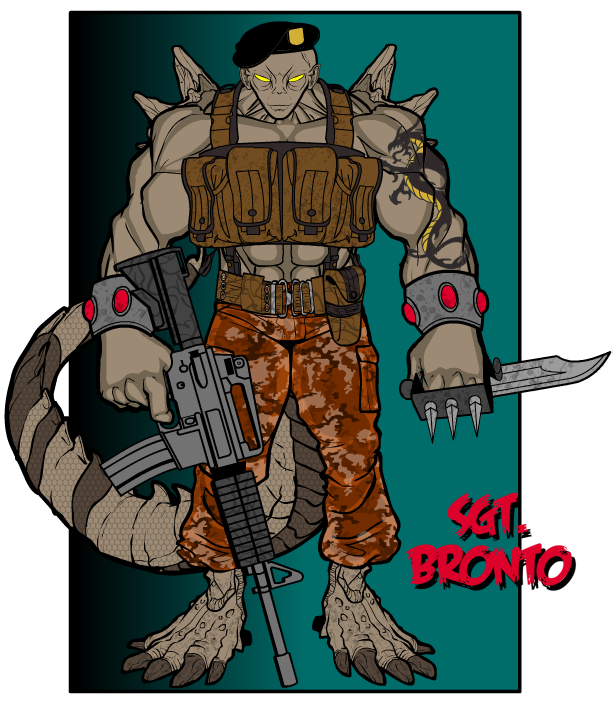 A great job by all, thanks again for the wonderful entries. Y'all rock! I hope you got a kick out of the team and I hope one day one of you puts out the definitive "DinoMarines" comic book.