I am happy to announce that the HeroMachine community has decided that Hunters trump Hunteds, with the winning overall Hunter being "The Hunter" by Aegon Targaryen!
Aegon wins a black and white character portrait, so congratulations to him. That's a really gorgeous drawing, easily one of the best submitted to any contest so far. Well done! I particularly appreciate the way he's managed to make it look like the figure is aiming to his left, by scootching the face over a bit, and clever layering of the hair, ear, and antlers.
As for WHO he is hunting, that would be the overall vote winner in the Hunted poll, "XP45 Prototype" by Matt!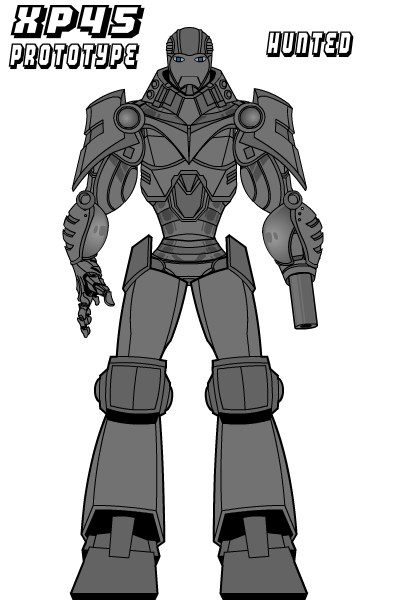 Matt wins any item of his choice, or a portrait of himself, to be included in HeroMachine 3. Congratulations, Matt, and thanks to everyone who entered!