Thanks to Hammerknight for putting together the first ever "HeroMachine Creator's Club" poster! Click on it to see it in a much larger version in all its glory, I hope you enjoy it as much as I did! And that the floating Jeff heads don't freak you out.
Nice job Hammerknight and everyone who submitted a self-portrait!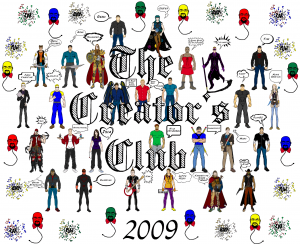 Once again, Happy New Year everyone!