Come up with the funniest replacement dialog for this comic book panel and win your very own custom black and white illustration of whatever you like from professional comic book illustrator Jeff Hebert!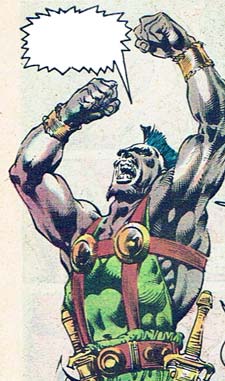 Leave your entry or entries (no more than three) in the comments below before Tuesday, September 23 for your chance to win. Try to keep it clean if you can, which may not be all that easy given what he's wearing over those man-boobs.
Good luck to everyone!