November 18, 2016 at 3:46 pm
#140228
CantDraw
Participant
Here's a redesign of Metal Streak which I'm now renaming…wait for it…Metal Savior.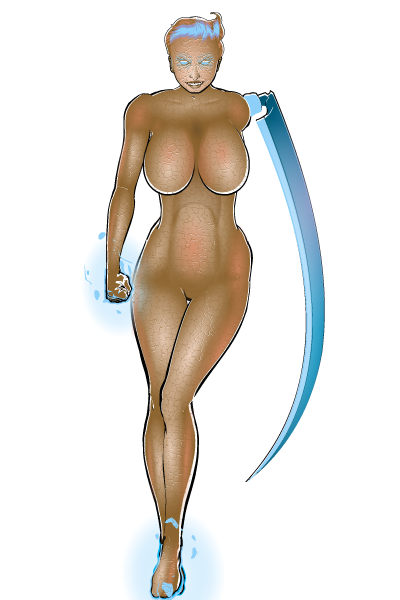 BIO:
Metal Savior is left over from a now defunct timeline where her sister Saint Sapphire was brutally killed. She has nanites that she invented which course through her body and give her a metallic appearance. Like before she is missing an arm but the nanites create various prostetics to take it's place. However, unlike before, she's more vicious than the original.
Attachments:
You must be
logged in
to view attached files.