Last week I asked for your best replacement dialogue for the following image: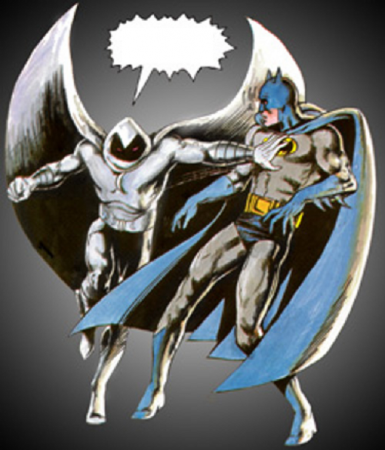 And here are my top five entries:
Lionheart:
Potty emergency, I had bean-burritos for lunch!!!!!
*****
GuyGenesis: 
Stand aside Bat, a new moon shall brighten this dark knight!
*****
Frankie:
"Move aside…say, have you been working out?"
*****
gemmashine12 :
RUN AWAY! I mean…ahem…I'll let you handle this one.
*****
Jawsabi 
That new Beach Barbie is mine. MINE I SAY!
*****
In the end there can be only one winner and that winner is ……………