Great job this week folks. So here we go...
Runner up this week goes to Calvary Red. The character description is excellent, and Jason's morphing ability is well explained amd outlined.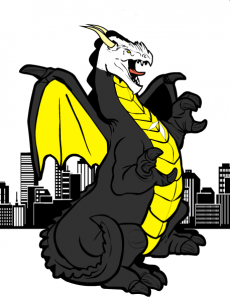 And the win goes to...
Blunt Object for the sublime Uriah the Heap
I think you captured Jason's youth well. and I love the "not a costume costume". The beast itself is great: kind of a cross between Bigfoot and a grizzly bear. Your prize will be posted on the blog page later this week.
Please join me in congratulating Blunt Object. Well done you, and thanks to all who entered.